The Motter Minnesota Moose Hunt October 2005
---
Rick and Pat Motter's once in a lifetime Minnesota Moose Hunt
ended Opening Day October 1st 2005 7:45 am with a 59 1/2 Inch Bull.
Pat was the trigger man with his Ruger M77 MK II 270 Winchester
loaded with Barnes 130 Grain TSX BT (Triple Shock) Bullets
58 Grains IMR4831 Powder WLR Primers Winchester Brass
(loaded by Rick)Chronographed at 3173 fps - SD of 6.
It was another 14 hours before our day was done.

Click on Pictures to Open in a new Window
---
Special Thanks to Paul Coughlin for the preparation and help after the kill.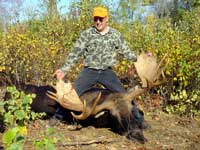 Thanks also to
Crooked Lake Resort
for affordable and friendly accommodations

and
The Trestle Inn
for the great food and atmosphere.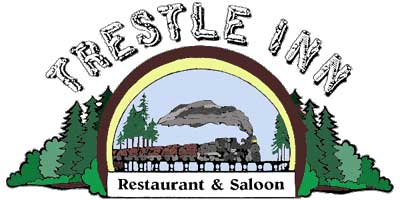 Developed by rick@rickmotter.com